So got out this morning set a target up at 80m for 1322.
So: wind 10km - 15km for first 25m, then 6km past the macs and back to 10-15km last 12m. Measured with anemometer.
Pellet. Jsb hades 15.89gr unsorted.
7.44 fpe at muzzle.
10xpumps
Crossman 1322. 14 inch barrel.
GAMO 3-9 x 40 @ x7 zoom.
21 shots to hit circle. Wind wasn't steady so they moved a bit shot to shot.
Couldn't hold range finder and camera steady enough to get pic while on target so ranged and then took photo of range finder distance before it turned off.
Couldn't get pic through scope to show how little could actually see with any detail, but got one to show how bare retical is.
Red arrow where bulls is on target.
Orange the target.
Blue approx point of aim.
Apart from the the one that hit the bull circle which has wood behind it, all others punched through cardboard.
Circle diameter 30mm inner, 60mm outer.
Pellet 22mm off center.
When wind dies off ill try to refine that and see how group.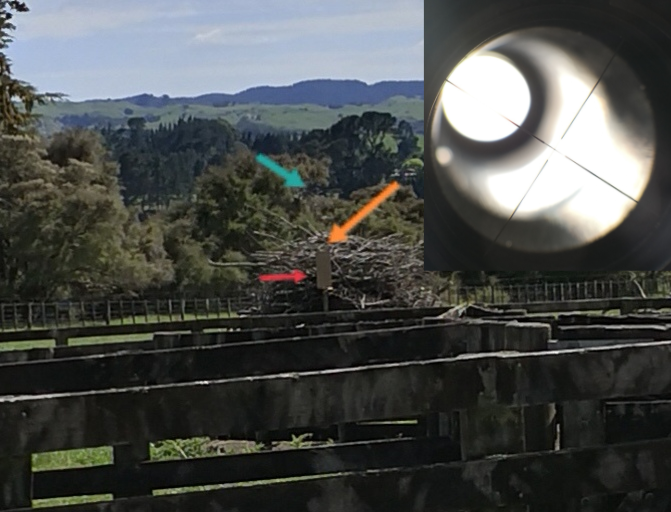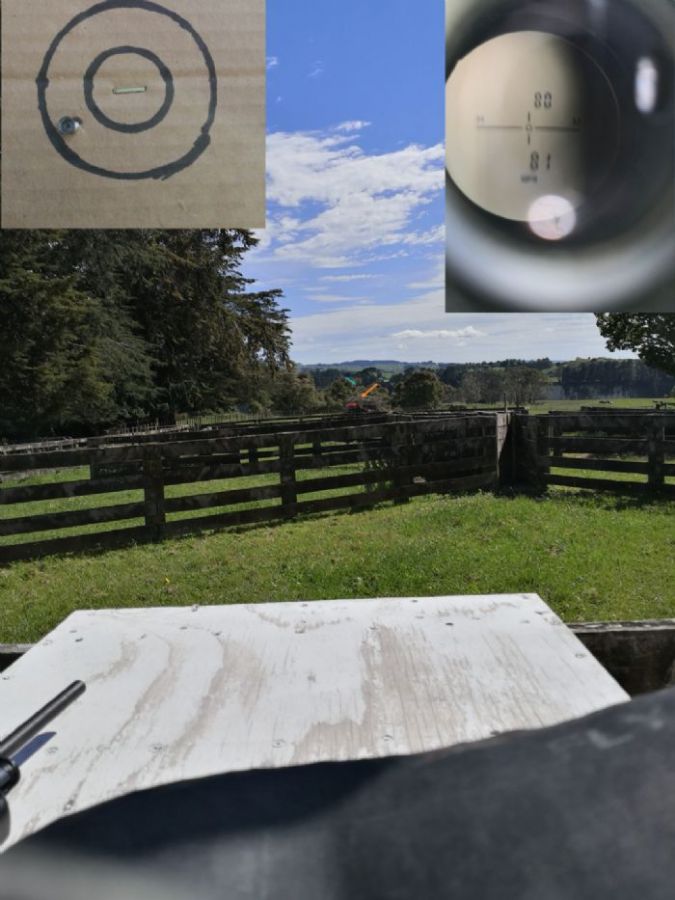 All said and done apart from walking 160m everytime I hit target to check target be about 3km all up, a whole heap of fun.
Oh rested front of gun on bag (filled with maze)
Target is approx 4-5m lower that table height.


Edited by kruzaroad - 16 Nov 2023 at 11:38am