Hey chaps.

Short story: In Hamilton, bought an old air rifle. Want to fettle it a bit for kicks AND

hunt and eat a bunny or three.

First silly idea: The "scope rail" ... WCPGW ???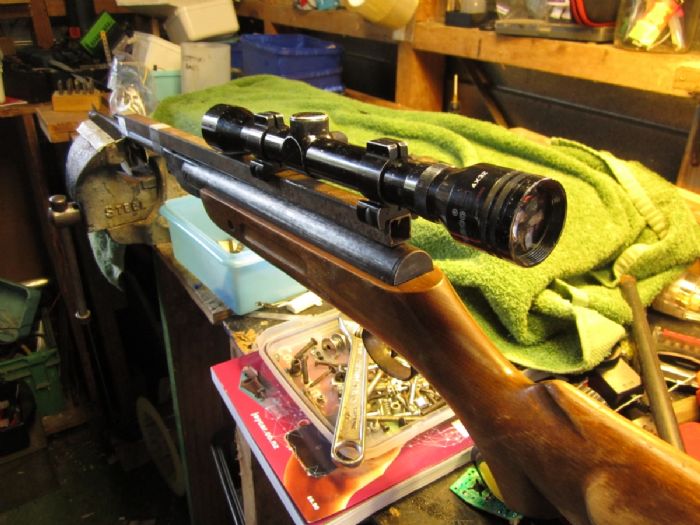 So yes... just for the heck of it and maybe it might be a goer?

Anyone else seen/done this before?

Also looking for some land to wander aimlessly about in with my springer looking for

bunnies to whack. ( If all goes well, I will trade up and get a "real" air rifle )

I like stalking, it's not all about bagging something for me.

Just being stealthy for a couple of hours is sometimes all I want.
Then other times I want something to cook. Mmm yum.

I was bought up in Canterbury in the '70's and we ate rabbit often.

( Dads winchester .410 single shotty and mum's BRNO .22 were the tools back then.)

If anyone reads this and has some land with bunnies on it and would not mind a mature gent

taking a few out now and then... PM me! I am totally not a dick and can provide referees.

Only with the air rifle mind.

Not really that interested in going large with "real" guns.

Air rifles are cool. : - )

R.A.



Edited by RobertAlexander - 12 Jan 2019 at 1:55pm