Hi Guys,
To make room in my safe I need to shift a few Airguns, this is one of my favorites but I have something coming to replace its purpose which I just might love even more

.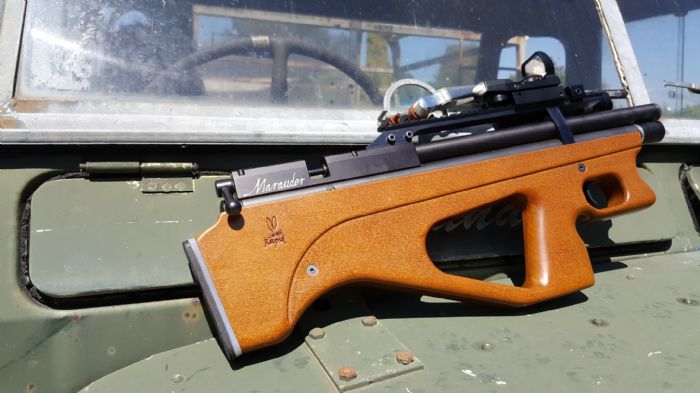 This is a Benjiman Marauder pistol that has been converted into a bulpup by Wingman in one of the Rapid micro pup kits. It handles very well, is powerful enough for hunting bunnies and possums and is accurate out to 40y with the polymag pellets. It is VERY short without an extra suppressor on it so the buyer must be very aware of where their hands are when firing! Power is set to 18 fpe at the moment but this is adjustable via an external HST screw, at this power output you get through around 3 mags before the power starts really dropping off. Without an extra suppressor it is still fairly quiet and I have shot it in my back yard with no concerns but once you get a decent suppressor on it is dead quiet.
Included is 2 x 8 shot mags and the male to male silencer adapter (slightly rough thread but it works well), the scope/red dot is not included and neither are either of the silencers that are pictured.
FAL is required to complete the sale
$1000
0221509738