Well i took some time out to have a look at the tx today to see if i can work out why the hell i cant seem to hit anything with it lately. It was strange. It would shoot good for 5 or 6 shots then wouldnt group at all then it would shoot high then low then way to the left...it was just pure luck if i could hit anything. then it would come right again and shoot fine for another 5 or 6 shots. The last round of the GP was a classic example first half was good, got 18 out of 25? second half 5 out of 25?...I also noticed it wasnt cocking properly and the safety was not engaging like it should and sometimes it wouldnt cock at all. so i decided to strip it down and have a look to see if i could get some idea on what was causing this. surely it wasn't me? was it? it always seems to be the same when shooting...it would go good for a bit then turn to crap so it was time to get to the bottom of this once and for all.
I stripped it down this afternoon and found this...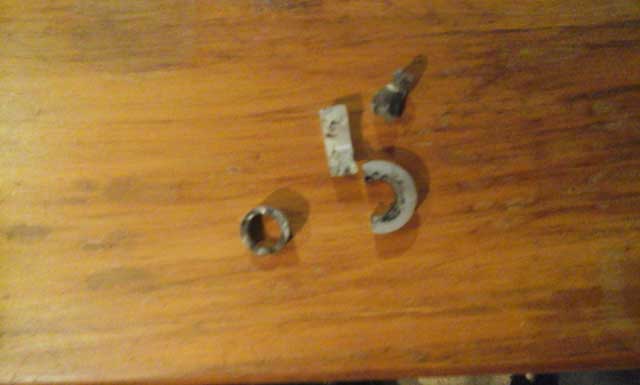 This is what is left of my top hat and i would say this is the reason for the gun shooting all over the place there was bits stuck in the spring and took a long time to get the bits out of the piston. Bad news is my Lathe is still in storage and i cant machine up another one in time for tomorrows shoot. I did manage to find the original steel top hat for it ( well i thought it was for it) it was very tight to get over the spring but it will do for the weekend till i get another sorted. It seems to be grouping properly now so hopefully it will be good for the weekend !


Edited by Nunga - 22 Apr 2016 at 6:24pm